Highest Quality Interior Wall Coverings in Wisconsin
Waukesha Painting Contractors Protecting Your Investment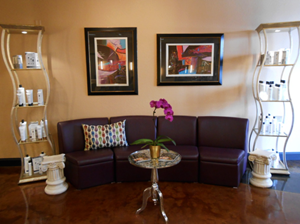 Many nursing homes, hotels, and clinics prefer wall coverings for high traffic areas because of their durability and ease of cleaning. Homeowners can experience similar benefits, but residential wall coverings are mostly chosen for their aesthetically pleasing designs.

Our Waukesha painters offer a variety of wall covering options with both modern and classic appeal to make your house, condominium or apartment building look spectacular while providing durable protection for your walls.
Besides resisting wear, tear and damage, our high quality wall coverings resist stains and are incredibly easy to clean. Simply use a wet cloth to wipe away scuffs and dirt. From Brookfield and Waukesha to Elm Grove and Delafield, our New Berlin painting contractors provide the best Wisconsin interior painting and wall covering services.
Perfection Painting serves the surrounding cities of southeastern Wisconsin, including:
Vinyl Wall Coverings for Bathrooms
Vinyl wall coverings are a great option for adding a decorative touch to the bathroom. They withstand heat, moisture, and staining, as well as take your bathroom décor to the next level. Ordinary wallpaper doesn't take humidity well and peels off easily – leaving you with a big mess.
Perfection Painting installs vinyl wall covering for bathrooms of all sizes. Whether you need a powder room, half-bath, or master bathroom decorated, our New Berlin wall covering professionals have the expertise to create a relaxing atmosphere. Call our vinyl wall covering installers today for a free quote!
Vinyl Wall Coverings Take the Heat Out of the Kitchen
The kitchen walls take a beating with all of the food stains, moisture, and scrubbing it goes through on a daily basis. It's tough to keep the walls looking great – without wearing down its color and texture. Vinyl wall coverings are the answer to keeping the kitchen looking fresh without sacrificing style. It resists humidity and stains, while maintaining its look for a long time.
Perfection Painting Corporation in New Berlin provides vinyl wall coverings and installation services for kitchens. We have a variety of different colors, textures, and patterns to choose from – satisfying all creative palates. Contact our kitchen vinyl wall covering experts now for a free quote and let's get cooking on your project!
Vinyl Wall Coverings Add a Decorative Touch to a Finished Basement
Finishing a basement can cause a big headache. Vinyl wall coverings for finished basements are a convenient option for wall décor. They resist moisture, scuffs, and stains – leaving your finished basement looking great. Vinyl wall coverings also come in endless designs, patterns, and colors for whatever theme you're searching for.
For more information on wall coverings for hallways and living areas, contact our Waukesha painting contractors by calling 414-378-5859 today.