Best Commercial Exterior Painting in Wisconsin
Waukesha Painters for Great-Looking Businesses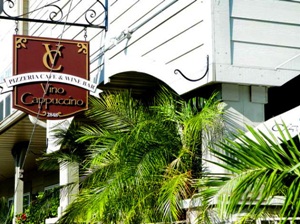 Investing in painting PERFECTION saves money in a number of different ways. By doing the job right the first time, our Waukesha painters extend the life of your exterior surfaces by completely minimizing the effects of cracking and peeling. Proper preparation guards against moisture damage and UV rays, thus prolonging the longevity of the paint. When painting wood surfaces, expert application is especially important because it prevents rotting and other water damage.

Whether painting details like window trim and edges, or applying broad brushstrokes to wood or aluminum siding, our Brookfield painting contractors utilize the best practices and the best supplies to ensure your business looks excellent for years to come. Potential customers make judgments about a business before they even set foot in the door. With Perfection Painting, you'll ensure you're making the best possible impression.
2 Types of Exterior Paint to Cover Your Business
Latex and oil-based paints are the two primary kinds of exterior paints to choose from, making your business look its best. Each have their respective benefits.
Latex: Easy To Put On, Quick to Dry
Inside of latex paint is the material acrylic. This material is an elastic binder providing flexibility to the paint. An advantage of this flexibility is latex paint is porous, allowing water to escape instead of be absorbed into the wall. Latex doesn't cause the wall, trim or siding it's covering to crack as a result. Latex is a very easy to use paint- it cleans up with simple soap and water, has low odor and dries fast.
The higher the content of acrylic in the paint, the higher the quality of latex paint. 100% acrylic Latex paint is the top-of-the-line product delivering the best results. Despite all of these advantages latex paint is sensitive to temperature. This is one reason you may choose an oil-based paint over the use of latex.
Alkyd: Oil-based Durability and Resistance
Oil-based paints, otherwise known as alkyd paints, handle temperature changes better. These paints are favored by painters for projects requiring durability. This type of exterior paint is also resistant to stains and scuff marks. Oil-based paints take longer to dry then latex paints, can lead to paint bubbles and chipping, and require paint thinners for clean-up.
Perfection Painting serves local businesses in the following southeastern Wisconsin cities:
No matter what the situation, Perfection Painting will employ the right paint to give your business exterior the best look possible. Not only will your storefront look smooth and eye-catching, it will be resistant to stains, temperature and weather. Imagine your establishment with a warm, inviting look attracting customers to your business today, and then contact Perfection Painting Corp today to make this image a reality.