Wisconsin Commercial Painting Contractor Services: Office, Clinic, and Hotel Painting in Waukesha
Businesses who demand flawless Southeastern Wisconsin painting services contact Perfection Painting. Businesses who don't are making a mistake. Faultless professional painting conveys the BEST message to your employees and potential clients: this place of business is worthy of your respect, your time, and your hard-earned dollar.

Waukesha Painters Delivering PERFECT Commercial Painting Results
There's more to Perfection Painting than just precise brush strokes. Our Waukesha painters employ a variety of techniques to create great looking workplaces and storefronts. Choosing PERFECTION offers a long-term investment, eliminating the need to pay for cut-corners and inferior supplies down the road. Perfection Painting uses the best materials and the best practice for applying lasting quality to the appearance of your business.
Commercial Painting Services Table of Contents:
Our Commercial Painting Services:
Commercial Interior Painters
Perfection Painting will revitalize faded or unpainted surfaces to provide your business with a crisp, professional appearance. There's no downside to making your business look better than the competition. Whether your hotel lobby looks outdated, your office building is starting to look drab, or you simply desire a more inviting storefront, our Waukesha painters have the PERFECT solution. Ultimately, we understand painting for businesses is about cultivating an atmosphere worthy of respect and trust, so our painting contractors will scrupulously attend to every detail to ensure a job well done. Our Waukesha interior painting contractors will coordinate around your company's schedule to keep your business flowing.

Commercial Exterior Painting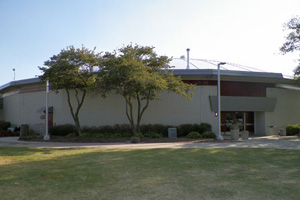 Potential clients and business partners make judgments about a business before they even walk in the door. Make their first impression a good one with a PERFECTLY painted exterior. By tending to all the fine points associated with a quality paint job, Perfection Painting enhances your company's crisp, professional image. Investing in quality and PERFECTION pays off for years, cultivating a clean appearance and saving money on re-application. Our Waukesha exterior commercial painting contractors use the best supplies and best practices to protect your place of business against rotting, cracking and peeling.
Wall Coverings for Businesses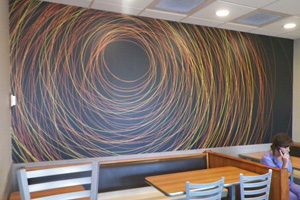 Expertly applied wall coverings offer an excellent solution for businesses with high traffic hallways, lobbies, and dining rooms. Modern wall coverings protect the walls beneath an outer layer of stains and damage resistant material. Our durable wall coverings are preferred by office buildings, health clinics, hotels and restaurants for their ability to be easily cleaned without wearing or fading. Perfection Painting will remove your outdated wallpaper and meticulously apply contemporary coverings to resist swelling and bubbling, even in extreme humidity. Customize your building's appearance by coordinating paint colors with our extensive selection of quality wall coverings in Wisconsin.
Commercial Caulking and Sealing
Save money on yearly energy expenditures by choosing caulking and sealing PERFECTION. Our Waukesha painting experts will use optimal caulks and sealants to maximize the moisture and temperature resistance of gaps and cracks. Eliminating drafts allows you to manage your building's airflow, allowing you to control the climate and reduce your energy bill. Expert caulking and sealing stops potentially damaging moisture from getting into crevices. By stopping this seepage with caulks and seals perfectly suited to the given surfaces, Perfection Painting protects your business's paint and woodwork against water damage for years to come.
Commercial Dry Wall Repair
High traffic commercial buildings inevitably undergo some wear and tear. Perfection Painting's Waukesha drywall repair services thoroughly restore damaged drywall to good-as-new condition. We offer unmatched quality when it comes to detailed restoration of dents, dings, scratches, nail holes, and large punctures. The difference between an amateur putty job and precise texture and paint matching couldn't be clearer. With exactness and PERFECTION, our Waukesha painters eliminate all traces of the original damage, and clean up all evidence of the repair.

Commercial Staining Services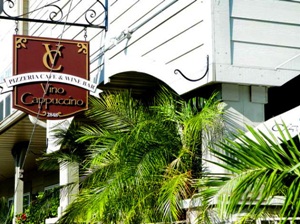 PERFECT staining offers a number of benefits to business owners. The restorative properties of expert wood stain application cannot be mistaken. Perfection Painting will expertly select stains to match or complement existing stain or trim. Worn and faded flooring sections will be made consistent with their less-traveled counterparts, and an overall surface shine will be regained. Quality staining offers more than visual appeal; it protects against fading and warping, saving you money on renovation or replacement costs. Our Waukesha painters provide the highest quality staining services in Wisconsin.
Top Milwaukee Businesses Trust Perfection Painting
Our professional expertise and creative eye gives us an edge, drastically improving the interior and exterior of well-known Milwaukee area businesses. Whether they needed remodeling or a simple fresh coat of paint, we provided the right services and friendly staff, completing the job with the highest level of craftsmanship.
Some of the companies we have served include:
-Academy of Performing Arts
-Adair Floors
-AO Smith
-BMO Harris Bank
-Direct Supply
-EBLE Ice Arena
-First Weber realty group
-Helium Trampoline Park
-Holz Motors
-McDonald's
-Orbit Medical
-O' What A Day Café
-Vino Cappuccino
-Waukesha County Expo Center
-Waukesha Machine & Tool



Perfection Painting in Waukesha, Now offering Free Painting Quotes!
From the smallest storefronts and restaurants to the biggest hospitals and big box distributors, our Waukesha painters provide unmatched quality among commercial painting contractors. We take pride in our Wisconsin painting portfolio, and we look forward to bringing the advantages of our expert commercial painting services to your business.
Service Area Locations