Waukesha Painting Company Built on Repeated Results
A History of Perfection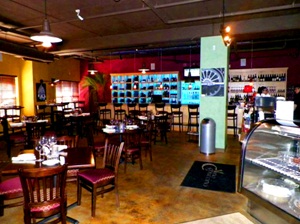 In 1993, Richard Vandam already had over 20 years of painting experience. He refocused his Waukesha residential painting company toward the growing demand for commercial painting contractor services in Southeastern Wisconsin. He founded Perfection Painting Corp. on the premise that reliable, repeated customer satisfaction was the BEST way to build working relationships with soon-to-be repeat business partners.
Today, Perfection Painting Corp. has built lasting relationships with general contractors and real estate developers who turn to him for painting services around the following areas:

Our Waukesha painters care about performing the unique needs of our clients, because we understand how customer satisfaction leads to recommendations and lasting, mutually-beneficial relationships. By taking a personal approach to understanding the precise needs of the business partners depending on us, our interior and exterior painting contractors ensure continued success for our customers and our Wisconsin commercial painting company.
Moving forward with over 40 years of painting experience, Richard Vandam is proud of the Waukesha commercial painting contractor business he's built. Perfection Painting lives up to its name by having never received a single dispute or complaint.
Referrals
Brookdale Senior Living
Integrity Interior Construction
Richter Realty Management Co.
Andy Bukacek Construction
Waukesha County Administration Center
Waukesha County Parks
Direct Supply
Van's Builders
Elite Real Estate
Hartwood Builders
Ogden & Co.
Talakowski Homes
Contact our Waukesha Painters today to learn more about the painting jobs or finding the best value in Wisconsin painting services in Lake Geneva, Brookfield, Delafield, New Berlin, Elm Grove and the surrounding communities.