Wood Staining in New Berlin & Waukesha County
Waukesha Wood Staining Protects the Interior & Exterior of Your Property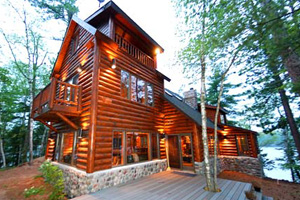 Properly executed wood staining draws on the natural aesthetic appeal of wood grain to create a timeless, sophisticated appearance. Our Waukesha painting contractors will match stains to trim, furniture or other surfaces, ensuring the interior of your house, apartment building or condominium becomes a place of real substance and quality.
Wood stains also guard surfaces against damage and depreciation, reducing wear and fading while adding the desired color and luster. With expertly selected and applied wood stains, your wood panels and trim will be perfectly protected and coordinated for years to come.
Our New Berlin painters draw on a meticulous attention to detail and a mastery of their craft to enhance property values and make your living area look fantastic. See some of our completed work and get wood staining ideas for your Waukesha County project.

Professional Wood Staining for Any Surface
Proper wood staining requires knowledge of the best staining processes for different types of wood. Some grains and species, like pine, are especially difficult to stain due to their high absorbency level. Without consulting a professional, your project can turn into an uneven, costly mess.
Perfection Painting helps you avoid common DIY wood staining disasters like blotches, uneven color, drying problems and spills. Our New Berlin wood staining professionals have the expertise and materials to stain pine wood, unfinished wood and any other type of wood in the interior or exterior of your home.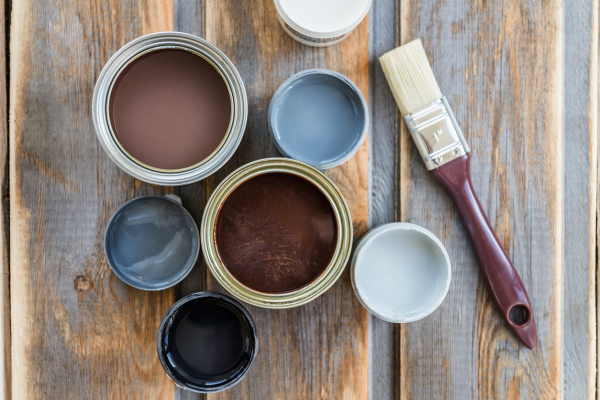 We complete all wood staining projects with precision and efficiency to minimize interruptions and help you upgrade your home at cost-effective rates.
Our New Berlin wood staining experts offer professional staining for a variety of surfaces, including staining for:
Wood floors
Wood fences
Wood decks
Wood cabinets
Stairs and banisters
Exteriors/Siding
Doors and walls
Contact our Wisconsin wood staining team to discuss your project and we'll give you a free quote.

Custom Wood Staining for Waukesha and Milwaukee County
Perfection Painting routinely uses wood staining to enhance property values and add a unique touch to homes throughout Waukesha County and Milwaukee County. We work with you to select the perfect wood staining colors and materials to complement your home for years.
Contact our Waukesha County painters online today or call us at 414-378-5859 to get your home renovation project started.