Painting Contractors in Waukesha County: House/Commercial, Interior & Exterior
Interior & Exterior Painting Solutions Completed to
PERFECTION
Most painting contractors sell experience. Few have the qualifications to sell expertise. Perfection Painting Corporation combines both years of experience serving Southeast Wisconsin along with the expertise which truly makes us professional painters in every sense of the word.
We know the best painting company must go beyond experience and expertise to deliver perfection in every project: perfection of skill and consistency, perfection of service and communication, perfection of painting.
Perfection Painting Corporation is based in New Berlin, serving Waukesha and Milwaukee Counties, and all of Southeast Wisconsin.

Waukesha Painting Contractors for Painting Solutions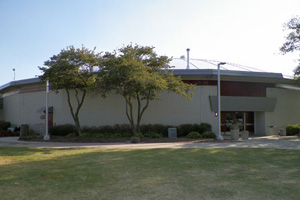 Our painting services are quality-assured. No other professional Waukesha painting company delivers the same level of expert interior and exterior painting solutions for either homes or commercial buildings. We handle painting jobs large and small with an equal level of care and detail.
From house painting touch-ups to office building renovations, Perfection Painting Corporation provides expert painting solutions to transform the atmosphere of any room or building.
Waukesha Painting Services Performed to
Perfection
Perfection Painting Corporation has your Waukesha painting needs covered from floor to ceiling. When it comes to painting, we do it all. Our Wisconsin painting contractors offer a range of professional residential and commercial painting services, including:
Drywall Repair
Vinyl Wall Coverings
Staining
Caulking & Weather Sealing
Our service area includes all of Southeastern Wisconsin and beyond. Visit our painting projects gallery to see examples of our work in New Berlin, Brookfield, Elm Grove, Delafield, Lake Geneva, Eagle River, and throughout Milwaukee and Waukesha Counties.
Wisconsin Commercial & Residential Painting Services
From painting newly constructed condominiums and apartments to rejuvenating older houses and businesses, a perfectly painted interior is a simple way to add property value and aesthetic appeal your indoor living space.

Perfection Painting Corporation follows meticulous surface preparation and paint application methods to bring lasting quality to your building's exterior, adding curb appeal and saving you money on replacement costs down the road.

Modernize faded or outdated wall patterns with timelessly appealing wall coverings from Perfection Painting Corporation. Many professional buildings, including offices, health clinics, restaurants entertainment destinations and hotels, choose our durable interior wall coverings for their unique designs and easy maintenance.

From patching small nail holes and scratches to repairing large openings and breaks, Perfection Painting Corporation uses a detailed, comprehensive approach to thoroughly refurbish damaged drywall.

Professional wood staining improves the appearance of your building or home by drawing on the natural warmth and appeal of natural wood grain while enhancing its color to match or augment your overall design aesthetic.

Perfection Painting Corporation will reduce your energy bill by keeping the weather OUT using expertly-selected caulks and sealants, perfectly suited the particular surfaces of potential breach points.
Quality-Assured Waukesha Painting Services
Perfection Painting Corporation is the perfect painting solution for both interior and exterior projects. Our Southeast Wisconsin painting contractors have the experience and expertise to provide quality painting solutions anywhere in the state.
There are several common DIY painting mistakes - avoid the hassle and hire Perfection Painting! When it comes to a perfect painting project, the smallest details make the biggest difference. We deliver commercial and house painting services in Wisconsin, detailed to perfection.

PERFECT Preparation

Preparation is the most important, time consuming aspect of any painting project. Poorly prepared surfaces can drastically affect the appearance and quality of the new paint application. Our painting contractors take the time to properly prep interior and exterior surfaces prior to painting to ensure a perfect result.

PERFECT Application

The right paint applied by the right painting contractor is the key to a perfect application. Our painters are experienced in all aspects of interior and exterior painting techniques atop all manner of substrates. Our extensive experience allows us to provide high-performance coatings and textured finishes of all kinds including Faux and decorative, to provide the look and feel you want.

PERFECT Solution

Freshly painted walls with smooth, even color brings out the beauty of any home. A new coat of paint does wonders for any building, inside and out. However, without a proper professional application, a fresh coat of paint will be a total disaster. When it comes to the interior and exterior of your home or commercial building, don't risk hiring just any Wisconsin painters. Choose Perfection.
The Commercial Painting Company Milwaukee Businesses Go To Again and Again
Perfection Painting is the name companies across Milwaukee trust. These businesses needed quality painting and remodeling, and we delivered superior results exceeding their satisfaction. Here are just some of the companies Perfection Painting has done work for:
Direct Supply
Waukesha County Expo Center
Waukesha Machine & Tool
Check out our painting company portfolio to see our work for these companies and more.

Our painting contractors have worked on commercial housing and office buildings. You're reading this because you're looking to paint or remodel your condos, apartment structures, or commercial real estate. Look to the company these businesses trust to deliver the finest results in commercial painting.

Free Painting Quote from Perfection Painting Corporation
Perfection Painting Corporation of New Berlin is your perfect solution for commercial and house painting in Wisconsin. We couple our extensive skills and attention to detail with totaldedication to your complete satisfaction, helping us provide the perfect solution to your painting needs inside and out.
Perfection isn't just out name, it's our promise to you and every other client throughout Metro Milwaukee and beyond.
If the paint job on your house or business is starting to looks a little shaggy from years of neglect and abuse, call the painting contractors Southeast Wisconsin trusts to do the job right the first time.
Contact our skilled Wisconsin painting contractors today to discover your perfect painting solution.