Delafield Commercial Painting for Salon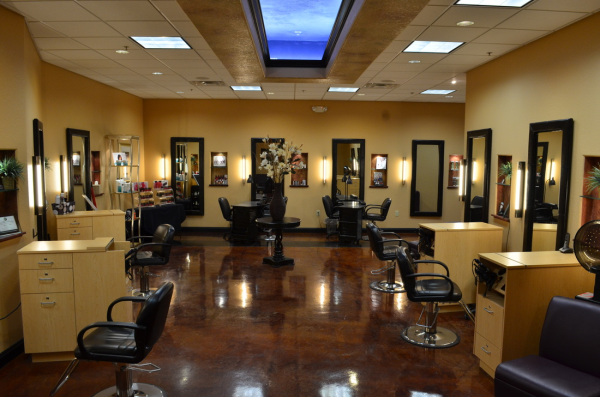 Experienced Commercial Painters in Delafield
Do not trust a cut-rate residential painter with your commercial project. The differences between commercial and residential painting are much greater than may appear at first glance. Both involve carefully painting interior wall space, but the scope and timing required by commercial painting mean most simple residential painters are incapable of handling a business painting assignment. Painting in a commercial setting is a large undertaking requiring many experienced professionals with the correct equipment. Residential painters lack the manpower and heavy-duty supplies to complete a commercial paint job on time and on budget. House painting is usually carried out during business hours on weekdays, a timeframe which is absolutely unacceptable for a commercial assignment. The experienced commercial painters at Perfection Painting Corporation have the skill and ability to handle your commercial painting project on your terms.
Delafield Salon Repainted by Expert Commercial Painters
Redoing a Delafield salon producing perfect results without disrupting the company's operations was business as usual for Perfection Painting Corporation. We worked with the business owners to choose the right paint scheme and plan a schedule to minimize interruptions to the salon's activity. Repainting a commercial site is an important step in improving customer satisfaction. The execution of the work must be carried out by experienced, expert commercial painters to avoid disrupting your existing clients' experience. When this Delafield salon's repainting was completed by Perfection Painting Corporation, patrons were met by a relaxing, serene environment exactly as the owners imagined.
Contact your Delafield commercial painting specialists at Perfection Painting Corporation and request a free quote toay!