Residential Wood Staining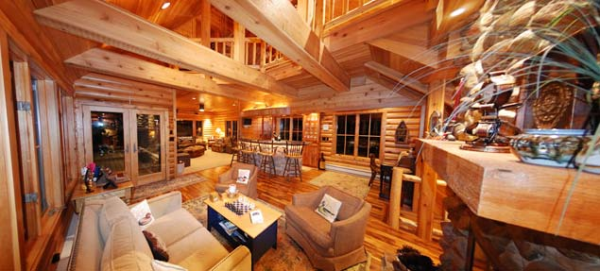 Interior Wood Staining and Residential Painting by Wisconsin Professionals
There's nothing like a fresh coat of wood stain to kindle memories of summer vacations spent at the lake house up north, with camp fires burning and the catch of the day cooking up in the pan. Why, it feels like just yesterday we were up on the Chain of Lakes near Eagle River delivering a fresh new stain to this island cabin on Catfish Lake.
Professional wood staining doesn't just look great, it protects the natural beauty of the wood from warping, drying out and fading over time.
Every log, beam and bannister was carefully preserved with the most lustrous, durable wood stains available. When it comes to the work done by our Wisconsin house painters and wood stainers, it's not a job well done unless it's a job perfectly done.
Get started with your residential wood staining by giving us a call right now.