Interior Staining Contractor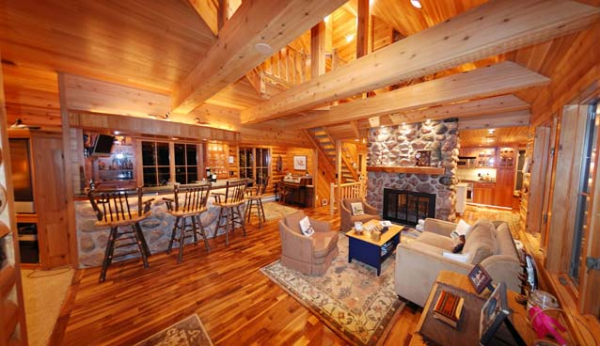 Residential Painting and Staining Service in Wisconsin
Who says "rustic" can't go with "glamorous"? Question our spelling all you like, in our dictionary they go right next to each other. When the owners of this amazing Eagle River lakeside cabin wanted to put some glamor in their Northwoods getaway, they called in the Waukesha wood staining perfectionists from Perfection Painting Corporation.
A good stain isn't about changing the color of the wood, it's about enriching the natural beauty wood radiates. The second function of a good wood stain is protection. This cabin will keep looking beautiful for years to come.
It might have been a hike, but Perfection Painting Corporation is happy to serve our customers anywhere in Wisconsin.
Renew your hardwood décor with fresh residential wood staining by Perfection Painting Corporation.