Interior Helium Park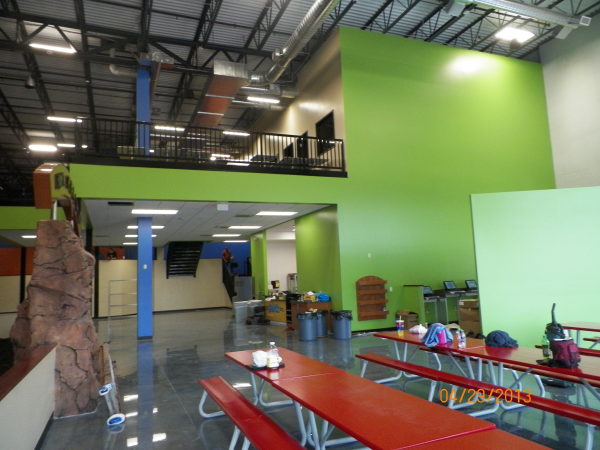 Painting Design and Application for Commercial Spaces
Our New Berlin painters added a dynamic combination of vibrant red, green, and blue paints to help project a fun and energetic environment in this commercial space. The complementary color scheme conveys an energetic atmosphere perfect for a recreational facility like the Helium Trampoline Park.
Our New Berlin commercial painting experts worked with the business owners to design the best combination of colors and finishes to create the unique and exciting look.
Glossy finishes help maximize interior lighting. Applied here, they helped add needed brightness to the enclosed building. With a carefully planned interior design layout, our New Berlin painters were able to make this vast and imposing space feel welcoming with clearly defined areas.
Our tremendous attention to detail and years of professional experience make our New Berlin commercial painters the best in the business. Perfection Painting Corporation provides the interior painting New Berlin relies on for high-quality, cost-effective service.
Contact our New Berlin commercial painters to get started with your repainting project today.