Helium Trampoline Indoor Park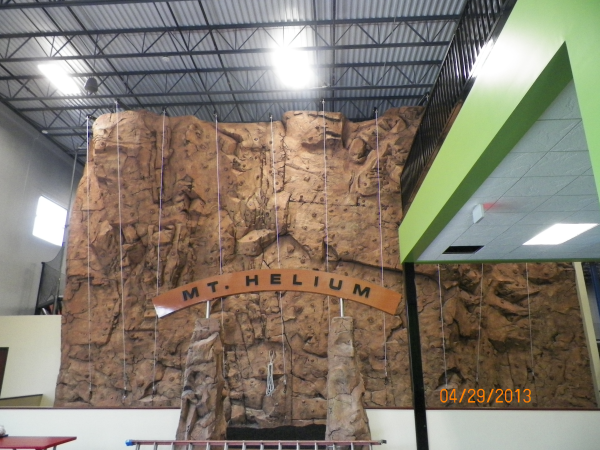 New Berlin Interior Commercial Painting Projects
Our New Berlin commercial painters helped bring out the fun and excitement at this recreational facility on West Beloit Rd. The Helium Trampoline Park was looking for New Berlin commercial painting experts who could help bring their vision to life.
The interior painting experts at Perfection Painting were the perfect choice. We worked with the owners select the perfect shade and finish to match their vision. Our commercial interior experts painted this entranceway in a striking bright green gloss. The gloss finish paint adds an exciting and dynamic element to the park's interior design. The combination of bright fun colors, dynamic finish and contrasting décor welcomes guests in for what promises to be a memorable and exciting day.
The entryway makes a great first impression, which is exactly what the commercial space owners were looking for. The right painting design choices make all the difference, especially in an open, imposing space such as this trampoline park.
Our attention to detail is what makes us the best in the industry. Perfection Painting Corporation is committed to going above and beyond our customer's expectations each and every time.
Contact our New Berlin commercial painters and request a free quote to repaint your home or business.