Exterior Wisconsin Staining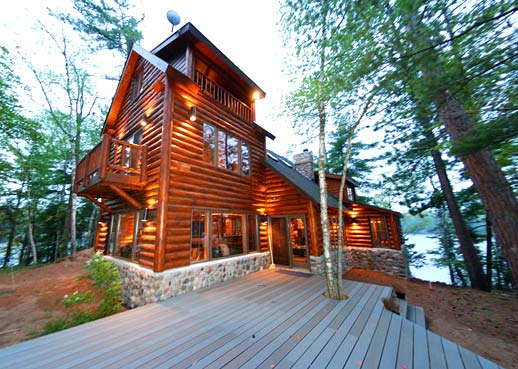 Northern Wisconsin Professional Wood Stain by Painting Perfectionists
Perfection Painting Corporation makes house (painting) calls anywhere in Wisconsin! We made the trek up to Eagle River to deliver a perfect finish on this lakeside cabin. That's more than 200 miles from home base, but no distance is too great for our New Berlin wood staining team.
Stain and sealant are important for the longevity of your cabin. Wisconsin summers are hot and the winters are cold, and exposed wood has to put up with the worst Mother Nature can throw at it. This weather-resistant wood stain will stay beautiful for years, thanks to a small dose of Perfection.
Update your home with residential wood staining from Perfection Painting Corporation.