Exterior Staining Contractors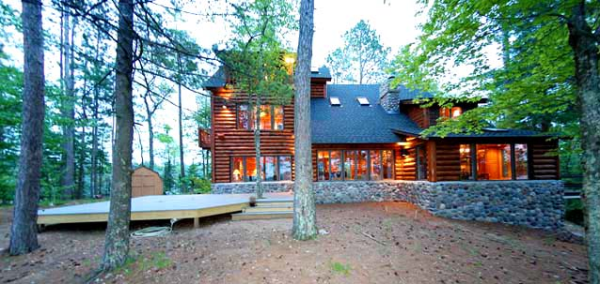 Residential Wood Staining Contractors for Wisconsin Homeowners
This luxurious cabin on Catfish Lake, near Eagle River, was in need of a pick-me-up when the homeowner called Perfection Painting Corporation. Our goal was to preserve the rustic look of the home, while bringing out the natural beauty of the wood which had faded with exposure to the Northern Wisconsin weather.
We applied two coats of translucent finish, bringing out lustrous beauty while simultaneously protecting the home against the elements. This lodge home will go one looking beautiful from the inside out for years to come, thanks to a little bit of Perfection.
Talk to the Wisconsin exterior wood staining professionals at Perfection Painting Corporation today.