Commercial Clear Coating Wisconsin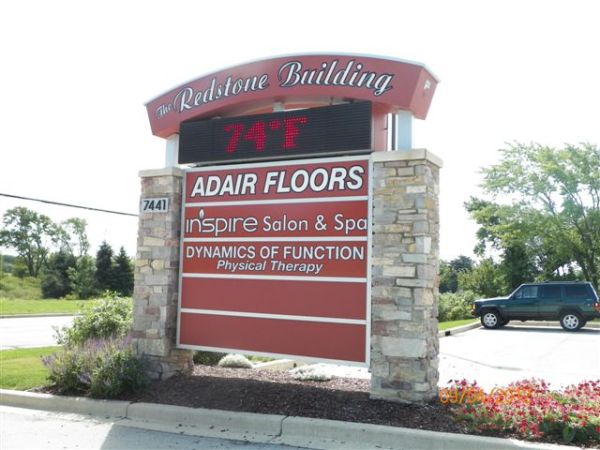 Protect Stone and Brick with Clear Coat Finishes in Wisconsin
Wisconsin Painting Contractors Apply Commercial Protective Coatings
If you want to keep your home or business's brick or stone façade protected for years to come, an external clear coat stain is essential. The owners of this recently constructed office building—adjacent to the Northwestern Mutual campus on S 27th Street in Franklin—understood this. They hired Perfection Painting Corporation to ensure this new development continues looking new long into the future.
While wood stains are applied to log or wood-paneled homes to protect from both UV as well as water damage, exterior clear coat finishes on brick and stone are primarily used to keep water from undermining structural integrity.
Even natural stone, which is directly resistant to water, must be held together with large amounts of mortar. The mortar is especially susceptible to water damage. Damage can be caused by the freeze-thaw cycle of expansion and contraction, as well as efflorescence—water and salt movement caused by osmosis.
Protect your brick and stone masonry buildings from the forces of nature with a clear coat stain finish by Perfection Painting Corporation.
Call the Wisconsin exterior coatings perfectionists at Perfection Painting Corporation today.