Waukesha Painting Contractors
Professional Portfolio >> Waukesha Painting Contractors
Perfection Painting Corporation's expert Waukesha painters reconstructed this commercial building. Our Waukesha exterior painting contractors discussed different options with the building owners in order to tailor a solution specific to their needs. The building now has a block filler and finish coat applied on the block exterior for aesthetic quality. Prospects and customers gravitate towards the new look driving new business to RAB. Our Waukesha commercial painters installed ceiling walls and wood trim along with newly primed doors in warehouse and offices. Employees and customers enjoy the new atmosphere after the renovations. The new look is modern, inviting and comfortable. Our professional painters utilized their years of experience and expert skills along with keen attention to detail to provide a flawless paint job for RAB. Our paint is made with the highest quality material for lasting quality. We apply protective, waterproof coat to all surfaces and walls we paint.
As our company name suggests, our Waukesha commercial painters are committed to perfection. We offer unmatched painting services to residential and commercial building owners throughout Southeastern Wisconsin. Never will you find Milwaukee area painters with the stellar communication skills, attention to detail, and painting expertise as Perfection Painting Corporation.
Contact Perfection Painting Corporation, Waukesha's top commercial painters to learn more about our residential and commercial property painting services!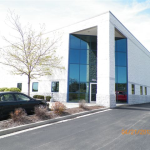 Exterior Painting Commercial Waukesha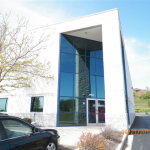 Waukesha Commercial Finishing
---