Racine Commercial Painting
Professional Portfolio >> Racine Commercial Painting
Best Commercial Exterior Painting in Racine
The Racine commercial painting experts at Perfection Painting updated and improved the look of this strip mall using years of experience and skill in the painting industry. This commercial paint job's success begins with expert preparation and planning. Proper preparation ensures a longer lasting exterior surface and minimized cracking and peeling. After extensive preparation, our commercial painters expertly applied "Super Paint" by Sherwin Williams. Perfection Painting always chooses the ideal paint for every unique paint job. The paint choice used on this strip mall is specially formulated to protect against the outdoor elements. The advanced resin technology allows outstanding adhesion and color retention. The completed professional paint application results in a smooth finish resistant to fading, peeling, and moisture damage.
Perfection Painting's commercial painters are dedicated to providing the best paint application on every project. With years of industry experience and extensive skill our expert commercial exterior painters finished this job with precision and efficiency. The condition and look of your commercial building is incredibly important. Initial impressions of your exterior can lead to judgment of your business before your client, partner, or customer even set foot inside. For updated, professional commercial exterior painting at a cost-efficient price, visit the experts at Perfection Painting.
Contact the commercial painters at Perfection Painting Corporation for a free estimate today.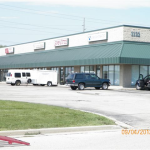 Racine Exterior Painting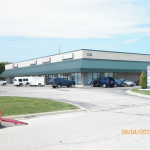 Racine Painting Contractor
---