Eagle River Residential Exterior Staining
Professional Portfolio >> Eagle River Residential Exterior Staining
Eagle River Painters Provide Exceptional Residential Staining
Perfection Painting's team of Eagle River painting contractors are the superior choice for quality residential exterior staining. Our skilled Brookfield exterior painting contractors applied a weather resistant stain to the exterior of this log cabin style home, protecting it from the elements and from normal wear and tear. Applying proper stain and sealant to log cabin homes is vital, especially if those homes experience large temperature fluctuations throughout the seasons. The stain also adds to the overall aesthetic appeal of the exposed wood creating a beautiful and durable exterior to this home.
Perfection Painting uses only the highest quality materials, along with years of experience, to produce exceptional quality residential staining results for all our customers. For our Eagle River painters, perfection isn't just a name. It's what we strive for in every project. This dedication to excellence, coupled with our exemplary customer service, makes Perfection Painting the perfect painting company for your next project.
Contact the Eagle River exterior staining experts at Perfection Painting for more information on residential and commercial painting services in Southeastern Wisconsin.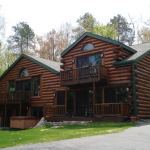 Eagle River Exterior Staining Contractors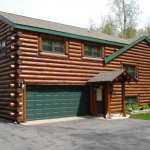 Residential Exterior Staining Eagle River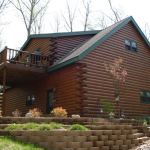 Eagle River Residential Exterior Staining
---