Eagle River Commercial Staining
Professional Portfolio >> Eagle River Commercial Staining
Superior Exterior Staining Services for Eagle River Commercial Buildings
The expert Brookfield painting contractors at Perfection Painting Corporation provided unmatched exterior staining services for these newly constructed commercial buildings in Eagle River. Our Waukesha painters utilized only the best wood finishing materials and years of commercial staining experience to give these Eagle River townhomes a beautiful, lasting finish. Our Waukesha commercial staining experts applied a top grade primary coat to add color and elegance to the exterior wood and a high-performance translucent finish to ensure long lasting beauty and color. Top-quality exterior staining services from the expert Brookfield commercial staining contractors at Perfection Painting provides sophistication and value to your home as well as protection against damage and depreciation. Our Brookfield painters apply great attention to detail and unmatched skill with each and every service we perform.
A commitment to perfection drives our Brookfield painting contractors to deliver unrivaled quality for each and every customer. From enhancing your home's beauty with superior residential painting services to creating a long lasting visual appeal for businesses with expert commercial exterior painting, our Waukesha painters uphold a dedication to impart the highest level of skill and quality in every project.
Contact the Brookfield painting contractors at Perfection Painting Corporation for more information on our unequaled exterior staining and other commercial painting services.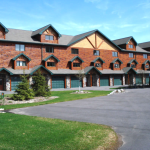 Eagle River Exterior Staining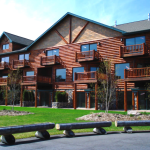 Eagle River Exterior Commercial Staining Services
---